Jess Streeter - The Making of a Beer Geek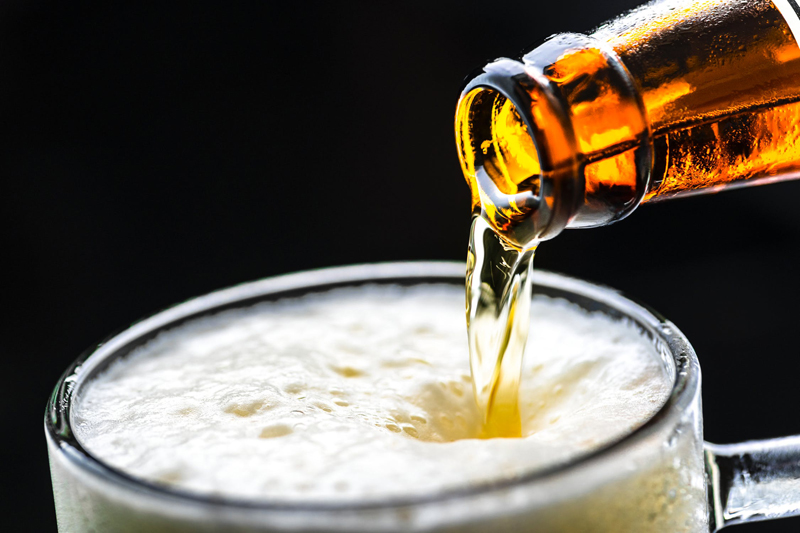 When Jess Streeter won the 2014 Philly Beer Geek Championship on June 5th, she felt like explosions were going off in her head. The time and place suddenly took on a surreal quality, as if she was transformed into another dimension. She had worked hard for this moment. This was her second time back in competition, and she was not about to give up. She even changed costumes onstage without anyone ever noticing. She acted like a real pro, all the way. But how did she get to this point? How are beer geeks made?

After the competition, the Beer Fox had the opportunity to get Jess's back story. Read on for a glimpse into the details that turn a beer geek into a champion.

When did you become involved with beer? Did you always like beer? Did you drink the "childhood flavors" of Bud-Miller-Coors at first; then, graduate as an upper-craft drinker?

I actually hated beer all the way until I graduated college. I remember my dad once gave me a sip of Bud when I was really young, and I gagged, thinking that was the grossest thing ever. So when I was in HS, on the rare occasions I drank, I did the normal HS flavors like Smirnoff Ice or Zima (is that even still a thing?). And then in college, I was good friends with Jack Daniels and strong mixed drinks. If I had a beer, it was Miller Lite or Michelob Ultra, or maybe a Tecate with tacos. But I never enjoyed them much, and always thought they lacked flavor.

But even though my parents never exposed me to the world of craft beer, they always had us trying new foods as kids. So when I first saw a Flying Fish tap handle at North Star Bar, I thought, ooo, that's different. Let me try it. It was terrible lol, I hated every second of it. It must have been an IPA or something, but the bar only called it Flying Fish; they didn't even have the name of the beer down. That didn't deter me, and after college I started seeing more and more crazy tap handles around. I just kept trying new beers, developing a palate, and learning what I like. I had some great friends who took me to places like McMenamins and Memphis Taproom, and I lived near Hulmeville Inn, which was instrumental in shaping my palate over the years. And I can be a bit of a solitary creature, so I'm more than happy to go explore places on my own.

Do you maintain a beer library? If so, tell me about some of your beer books.

I have a few books, mostly homebrewing guides and style histories. Papazian's book of course, and Palmer's as well. They're my go to brewing bibles. I have a few coffee table beer guides, like Michael Jackson's stuff and some other guides to American craft beer. I love the brewing magazines though. Cheli just got me a subscription to Draft, which I absolutely love, and of course I can't wait to get my Philly Beer Scene issue when the new one hits.

Is your approach to beer more scientific or organoleptic – based in the technical or the overall "feel-good" aspects?

I like a bit of both. I love nerding out over the science of it, the chemical process, how something like temperature changes can change a beer as dramatically as different ingredients. There's also the social science to beer - people regularly use beer (and alcohol) to relate to others, whether it's buying a stranger a drink, meeting co-workers for happy hour, setting up a tailgate party, or using it as currency to build the pyramids. It's such an integral part of how we relate to one another, and I think that's really awesome. Plus, the stuff we have now tastes amazing! How could you not be drawn in by the sensory experience some of these beers offer?? I have beers that I swear I just sit there and sniff because the nose on them ismindblowing. Others have these amazing palate sensations, or flavor combinations. Or the sheer complexity of a well aged beer. Seriously, what is there NOT to like about beer?

What aspect about the beer world would you change, and how?

Glass size options!!! Sure, we could talk about liquor laws or craft breweries being bought up by macro, or any array of issues. But on a day-to-day basis, I want glass size options and flights available in every bar. There was a study done a while back that shows one of the biggest turn-offs to women in the craft beer scene is the size of beers. If given the option to have a half pour, women are much more likely to try craft beers. And sometimes, I don't want a full pour of a beer, for a variety of reasons - it's too strong, I have to drive, I want one more but not a full one, etc etc. So not only would half-pour options make me a much happier person, but I think it would go a long way to making craft beer more accessible to women.

Do you brew? How much?

I do. It varies widely. In May, I brewed 3 batches. Other months, I may brew nothing. Although I think this month I have to brew because the kegs in the keezer are getting low, which makes Cheli cranky. Can't let my girl get thirsty.

Tell me the story of Jess Streeter and how she got into homebrewing. Have you taken it further?

It's totally Cheli's fault. I did 1 Mr. Beer kit years ago with an ex - she wanted to try it so i got it for her for Christmas, but it didn't taste great, and I didn't like beer much at that point anyway, so I never thought about it again. But Cheli knew how much I was into the craft beer scene when we started dating, and a few years ago she got me a starter kit. She was super nervous about giving it to me; before she'd even let me open it she kept rattling off all these caveats: "If you don't like it, we can take it back," "You've never really mentioned it, so I have no idea if you'll like it," etc. When I opened it, I was so excited. It was the best adult toy Christmas gift ever. A week or so later, I was out getting a kettle from a restaurant supply store, and getting advice from Paul since I'd passed his shop on several occasions and knew it was there.

Since then, I've entered a few contests. My Berliner-Weisse regularly wins it's category, which is nice. I like playing with fun additions, like tea or hot peppers or herbs. But I still just have a small setup, best suited for extract and partial-mash. I can do all-grain, I just haven't gotten around to getting all the equipment and stuff. Plus, it's easier to borrow the equipment sitting around at Naked.

Cheers!

A little prepping for glory can't be all bad. Try this little book on for size:
The Complete Beer Course: Boot Camp for Beer Geeks: From Novice to Expert in Twelve Tasting Classes


Geek out all the way - Beer Soap makes your skin soft and supple:
Beer Soap (IPA)
You Should Also Read:
Philly Beer Geek Creates Free Will I Am
Patrons of the Brewing Arts
Beer Geeks - An American Sub-Culture

Related Articles
Editor's Picks Articles
Top Ten Articles
Previous Features
Site Map





Content copyright © 2019 by Carolyn Smagalski. All rights reserved.
This content was written by Carolyn Smagalski. If you wish to use this content in any manner, you need written permission. Contact Carolyn Smagalski for details.