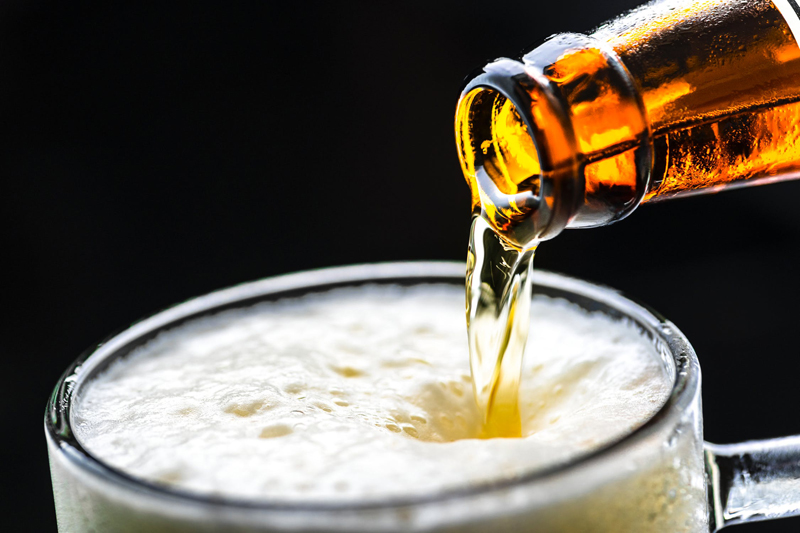 "All things are difficult before they are easy," wrote Thomas Fuller. Although he wasn't exactly writing about brewing, the art of the brewmaster could easily have been the focus of his discussion. An easy beer that quenches the thirst and snaps clean on the palate begins in the mind, with full intention and absolute attention to the details of ingredients, temperature, and time. When the quench is on, so is the brewer.

She needs to write the formula in her mind: the alcohol level, bitterness, the color and clarity, the feel on the tongue, or how it fills the nose with fruit … or maltiness … or yeast. Is it purely for quenching, or will it pair well with food? Can it drench the fire of a chile pepper, blend with mussels, or mellow the sweetness of carrot cake? Can you use it for cuisine à la bière or would that be a mortal sin?

When the livin' is easy, the seasonal has to match. Before your thirst hits high levels, head down to the tiki bar and chill your jets with one of these easy drinkers:

Easy Jack Summer Session IPA – Firestone Walker Brewing Company, Paso Robles, CA – American IPA 4.5% ABV

Pale golden with a sticky white head, Easy Jack has lots of malt tones, with a firm backbone of the tropics, citrus, stone fruit, melon, mango, tangerine, and clean pineapple. Most of all, it speaks of balance. Easy Jack pairs well with salads, almonds, pomegranate, chicken and whitefish. It even does well with a light and airy slice of Angel Food cake.

Odell Easy Street Wheat – Odell Brewing Company, Fort Collins, CO – American Pale Wheat Ale – 4.6%

Straw, freshly cut from the field, glows golden like Easy Street in the glass. Unfiltered, it takes on a glowing haziness on the swirl, when tiny bits of yeast become awakened. Aromas of wheaty grain with a slight toast edge slide through the air. In the mouth, it rolls around in a happy combination of malted breadiness ; then finishes crisp.

Big Easy Imperial Maibock – Lakefront Brewery, Milwaukee, WI – Maibock/Helles Bock – 7.1% ABV

As a darker "golden" beer that hits the higher numbers, the clear body of Big Easy shows off beneath the depths of a 1-finger cap of white. Flavors are of light earth, hints of citrus zest, plum, apricot, toasted malt, biscuit, caramel, herbal hops, and yeast. With the ease of a summer breeze, it can catch you with its hidden alcoholic punch.

Easy IPA (Brewhouse Rarities) – Flying Dog Brewery, Frederick, MD – American IPA – 4.7% ABV

Flying Dog has always been about giving its all, and Easy IPA is no exception. Its deep amber body captures attention with malt, citrus and grapefruit on the nose. High carbonation becomes a welcome fizzler in your mouth, while moderate hoppiness rises in a smooth finish.

Summertime Living's Easy – Voodoo Brewing Company, Meadville, PA – American IPA – 3.5% ABV

Pure gold, with a moussy, thick head, Summertime Living's Easy is what the season is all about: zesty citrus with pineapple and lemon, fruit juicy, floral, and a touch of cellar. Add a nighttime moon, light reflecting off the ocean and the sound of a distant waves breaking on the shore, and you've got it.

Cheers!
You Should Also Read:
Pecan Saison Coffee Cake & Dubbel Biscuits Recipes
Get Healthy with Superfoods and Beer
Seven Deadly Sins of Beer

Related Articles
Editor's Picks Articles
Top Ten Articles
Previous Features
Site Map





Content copyright © 2019 by Carolyn Smagalski. All rights reserved.
This content was written by Carolyn Smagalski. If you wish to use this content in any manner, you need written permission. Contact Carolyn Smagalski for details.