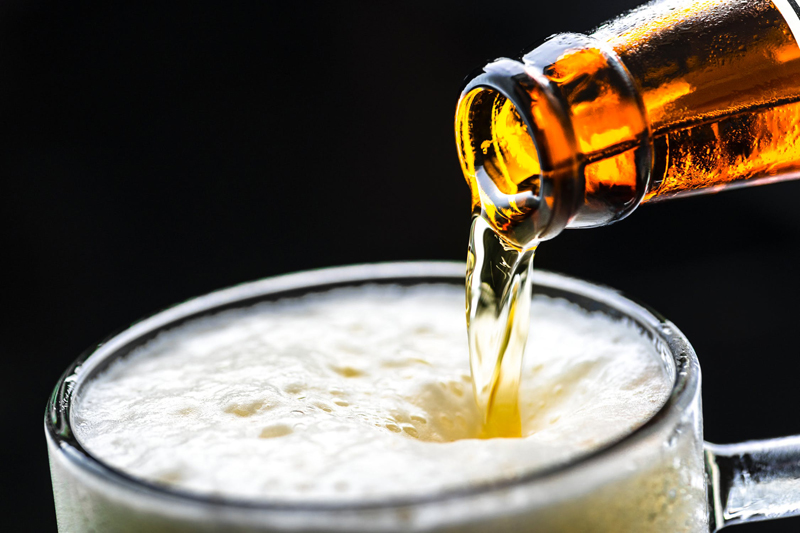 Here are the top ten articles for the Beer and Brewing Site! These rankings are live and get reset at the beginning of each month, so check back often to see what your fellow visitors are most interested in!
1.
What are IBU's ?
What are IBU´s and why should I care?
2.
Beer & Brewing Shop
Spread the pleasure of beer, good cheer and brewing with this fine selection of BellaOnline Recommended products, books, and services. The Beer Fox has reviewed these items for quality and value, and chooses them as the crème de la crème for Beer Lovers.
3.
Celiacs Guide to Gluten Free Beer
Over 2 million Americans are diagnosed with gluten intolerance, also known as Celiac Disease. These beer-loving adults are finally gaining the attention of craft brewers throughout the world.
4.
Does Carmen Electra Drink Chimay ?
What could be more seductive than Carmen Electra's pliant tongue piercing the silken white head of a Chimay Cinq Cents Tripel?
5.
Silly Beer Laws by U.S. State - From A - M
The Silly Beer Laws by U.S. State illustrate some very bizarre legislative action - from Fairbanks, Alaska, where it is illegal to serve alcoholic beverages to a moose - to Woburn, Massachusetts, where it is illegal to walk around with a beer in your hand.
6.
Red Ales & Imperial Red Ales - Bold and Sexy
The ultimate symbol of red is the "Red Lion" - the elixir of life, held magically secret within a philosopher's stone, i.e., the power of immortality!
7.
Guide to Beer Bottle - Keg - Barrel Capacities
How much beer should you get for your next celebration? How many cups are "realistically" in a keg?
8.
The Seductive Style of Kölsch
Crystal Clear Kölsch - the brilliance of 18K gold! Hints of fruit and subtle malt sweetness are balanced by crisp hop bitterness in this balanced blend of hot British Style and chilly German lagering.
9.
CAMRA 1st International Gluten Free Beer Fest
CAMRA, the world-renowned Campaign for Real Ale, is standing up to promote the social/community life of those with Celiac (Coeliac) Disease by giving space for the First International Gluten-Free Beer Festival in Chesterfield, UK.
10.
Beer and Brewtopia at Cooter Brown's
The likes of Alfred Hitchcock, Jimmy Cagney and Jackie O are permanent icons at Cooter Brown's, living daily with the loyal patrons who drop by to drink beer…and drink beer they do!
Be sure to visit the
Beer and Brewing Archives
for all the articles!
Editor's Picks Articles
Top Ten Articles
Previous Features
Site Map