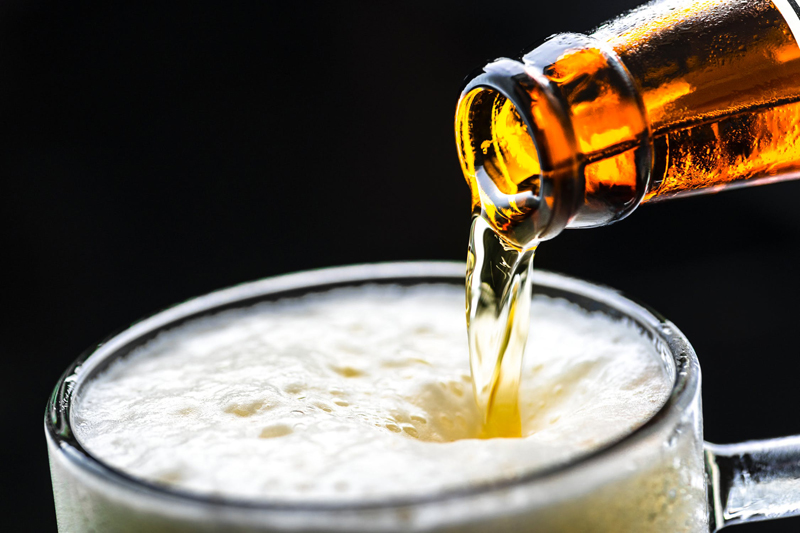 Here are the top ten articles for the Beer and Brewing Site! These rankings are live and get reset at the beginning of each month, so check back often to see what your fellow visitors are most interested in!
1.
Beer & Brewing Shop
Spread the pleasure of beer, good cheer and brewing with this fine selection of BellaOnline Recommended products, books, and services. The Beer Fox has reviewed these items for quality and value, and chooses them as the crème de la crème for Beer Lovers.
2.
What are IBU's ?
What are IBU´s and why should I care?
3.
Celiacs Guide to Gluten Free Beer
Over 2 million Americans are diagnosed with gluten intolerance, also known as Celiac Disease. These beer-loving adults are finally gaining the attention of craft brewers throughout the world.
4.
Beer-Kissed Cranberry Bread Recipe
We all love quick little recipes for our Thanksgiving Holiday. When it involves beer, our delight is that much greater, particularly when it comes in unexpected recipes.
5.
Budweiser Attacks Craft Beer
I had an Italian friend who once shared a fable with me. I'd like to share it with you ... Once upon a time, there was a snake who lived among the fall leaves, rocks and grasses in a large field by a river.
6.
Gout and Gluten Free Beer
I have gout and am told to reduce or stop drinking beer because of the purine in yeast. Is gluten free beer helpful to me?
7.
CAMRA 1st International Gluten Free Beer Fest
CAMRA, the world-renowned Campaign for Real Ale, is standing up to promote the social/community life of those with Celiac (Coeliac) Disease by giving space for the First International Gluten-Free Beer Festival in Chesterfield, UK.
8.
Garrett Oliver - Brooklyn Brewmaster of Beer and Food
Garrett Oliver of Brooklyn Brewery is internationally recognized as an expert in traditional beer styles and food-beer pairings. In The Brewmaster´s Table - Discovering the Pleasures of Real Beer with Real Food, he entertains the beer lover with his passion for epicurean pleasure.
9.
Hungry Planet : What the World Eats - Book Review
Two years later, the compulsion overtook me. Hungry Planet: What the World Eats stood on the shelf at my local bookshop, tempting me with what lived within the covers.
10.
Beer Tasting Tips - Judging Mouthfeel
You may believe that mouthfeel has little to do with the sensations of flavor. Flavor, however, is the mind's interpretation of aroma, taste and the sense of touch, also known as mouthfeel.
Be sure to visit the
Beer and Brewing Archives
for all the articles!
Editor's Picks Articles
Top Ten Articles
Previous Features
Site Map