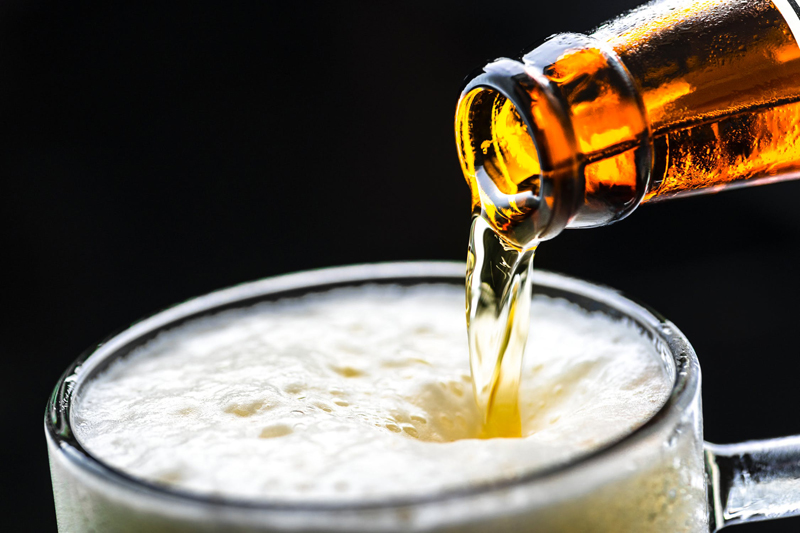 Here are the top ten articles for the Beer and Brewing Site! These rankings are live and get reset at the beginning of each month, so check back often to see what your fellow visitors are most interested in!
1.
Beer & Brewing Shop
Spread the pleasure of beer, good cheer and brewing with this fine selection of BellaOnline Recommended products, books, and services. The Beer Fox has reviewed these items for quality and value, and chooses them as the crème de la crème for Beer Lovers.
2.
Gout and Gluten Free Beer
I have gout and am told to reduce or stop drinking beer because of the purine in yeast. Is gluten free beer helpful to me?
3.
Ask the Beer Fox - What does Cuvée Mean ?
Cuvée is a wine and beer term, derived from the French form ´cuve´ meaning vat or tank. The context surrounding the word's usage is critical...
4.
Celiacs Guide to Gluten Free Beer
Over 2 million Americans are diagnosed with gluten intolerance, also known as Celiac Disease. These beer-loving adults are finally gaining the attention of craft brewers throughout the world.
5.
Ask the Beer Fox - Is Straub's Beer Gluten Free ?
Ask the Beer Fox: "Do you know anything about Straub´s beer? It is alleged to be gluten-free but I haven´t been able to verify that..."
6.
Budweiser Attacks Craft Beer
I had an Italian friend who once shared a fable with me. I'd like to share it with you ... Once upon a time, there was a snake who lived among the fall leaves, rocks and grasses in a large field by a river.
7.
Beer-Kissed Cranberry Bread Recipe
We all love quick little recipes for our Thanksgiving Holiday. When it involves beer, our delight is that much greater, particularly when it comes in unexpected recipes.
8.
Jess Streeter Faces a Daunting Competition
As the Beer Fox and co- founder of the Philly Beer Geek Championship, I have the annual task of interviewing the stars of the Philly Beer Scene. In this interview, Jess Streeter, Philly Beer Geek 2014, reveals her innermost thoughts about the competition process.
9.
What Beer Judges Know That You May Not
As a beer judge, I think a lot about taste, smell and the sensations we experience when enjoying food and drink. As I prepare to judge at the Great American Beer Festival, I am focused, even more intensely, on sensory perception and the factors that can change it.
10.
Winter Warmers with Heat and Spice
This is where holiday magic begins; where generosity and sharing leap from the hands of the givers; and where dreams for the New Year take wing.
Be sure to visit the
Beer and Brewing Archives
for all the articles!
Editor's Picks Articles
Top Ten Articles
Previous Features
Site Map