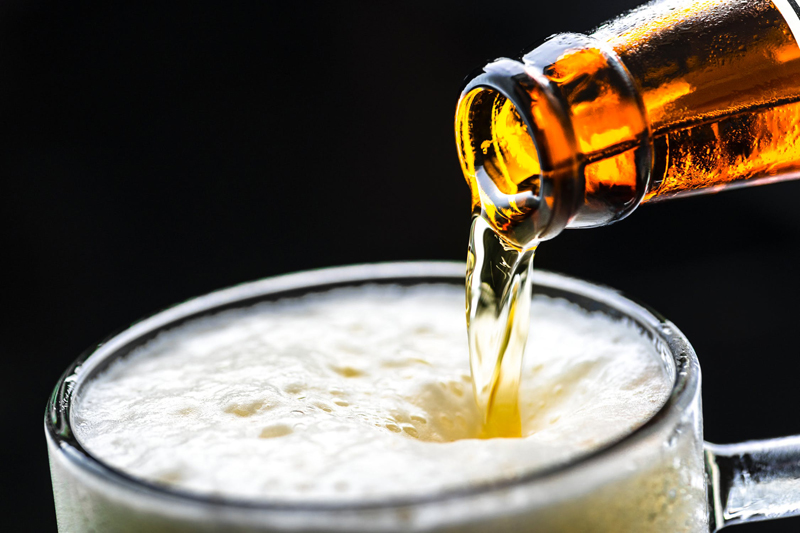 Here are the top ten articles for the Beer and Brewing Site! These rankings are live and get reset at the beginning of each month, so check back often to see what your fellow visitors are most interested in!
1.
Beer & Brewing Shop
Spread the pleasure of beer, good cheer and brewing with this fine selection of BellaOnline Recommended products, books, and services. The Beer Fox has reviewed these items for quality and value, and chooses them as the crème de la crème for Beer Lovers.
2.
Ask the Beer Fox - What does Cuvée Mean ?
Cuvée is a wine and beer term, derived from the French form ´cuve´ meaning vat or tank. The context surrounding the word's usage is critical...
3.
What are IBU's ?
What are IBU´s and why should I care?
4.
Beer Tasting Tips - Judging Mouthfeel
You may believe that mouthfeel has little to do with the sensations of flavor. Flavor, however, is the mind's interpretation of aroma, taste and the sense of touch, also known as mouthfeel.
5.
Poor Richard's Ale 'Saluts' Ben Franklin's 300th Birthday
If Ben Franklin raised a glass of Poor Richard's Ale, what kind of 'salut' would he bestow upon those gathered to celebrate his 300th birthday?
6.
Gout and Gluten Free Beer
I have gout and am told to reduce or stop drinking beer because of the purine in yeast. Is gluten free beer helpful to me?
7.
What Beer Judges Know That You May Not
As a beer judge, I think a lot about taste, smell and the sensations we experience when enjoying food and drink. As I prepare to judge at the Great American Beer Festival, I am focused, even more intensely, on sensory perception and the factors that can change it.
8.
CAMRA 1st International Gluten Free Beer Fest
CAMRA, the world-renowned Campaign for Real Ale, is standing up to promote the social/community life of those with Celiac (Coeliac) Disease by giving space for the First International Gluten-Free Beer Festival in Chesterfield, UK.
9.
Bar Towel Collection Guinness World Record Holder
Guinness World Record Holders seem to only exist in our imagination. But one of these Real People is Bar Towel Bob, who holds the Guinness Record for having the Largest Bar Towel Collection in the World.
10.
Great Beers of the British Isles
In today's British Isles, beer has shifted into a major dance since the early 1970s. Back then, beer had begun to take on the lightly-washed, fizzy character of mass production.
Be sure to visit the
Beer and Brewing Archives
for all the articles!
Editor's Picks Articles
Top Ten Articles
Previous Features
Site Map